Veterinarians
Work with a partner you trust to meet all your veterinary needs
Whether in practice or on a farm call, we'll provide you with unbiased expertise, a broad range of products and cutting-edge innovation so that you can care for the diverse range of animals and pets in your community. Customer service is in our roots. Our dedicated people are committed to working hard for you where and when you need us. Trust our tenured territory representatives to exceeding your expectations.

Featured products for veterinarians
The importance of an indispensable partner
For over 18 years, Douglas Groth, DVM, has counted on Animal Health International to strengthen his business. Watch the video to hear Dr. Groth's perspective on the value of Animal Health International to Carthage Veterinary Service.
We have the solution you need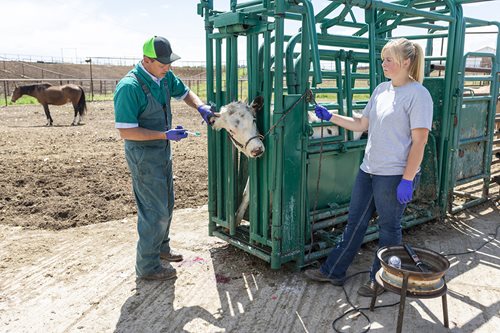 We meet state and FDA rules and regulations
Our licensed pharmacists provide accurate dispensing and manage required prescription record keeping.
We set the bar for monitoring Veterinary Feed Directive (VFD) products by continually tracking manufacturers' legend status and FDA regulations.
We allow you to track your client's prescription usage based on your state's reporting requirements.
Our OTC to Rx Resource center has information on GFI #263.
Stay up to date on industry news and information