Swine Producer Offerings
Supporting your herd health and profitability
Our unmatched distribution network, expertise, and industry-leading customer support can help ensure your herd grows strong and your business stays profitable. Our team can advise you on a range of issues including animal nutrition, operation management and biosecurity practices.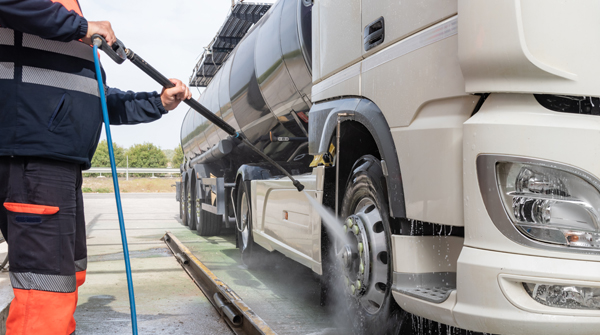 Lower your risks, build biosecurity confidence with CE
Education is one of a producer's best tools in the fight to maintain biosecurity standards. Clipper's truck certification program teaches effective cleaning and disinfection techniques for trucks, trailers and cabs. The training helps make cleaning standards consistent and prevent disease transmission.
Read more
Featured swine health products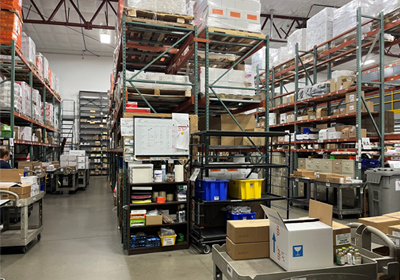 Benefit from our pharmacy services offerings
We have an extensive inventory of prescription products available when you need them.
We organize and track your prescription so that your veterinarian knows when they're about to expire and can renew as needed.
We save you time by combining your over-the-counter medication orders with your prescription orders.
Our licensed pharmacists ensure all dispensing is accurate, and manage required prescription record keeping, so that your veterinarian can focus on your animal.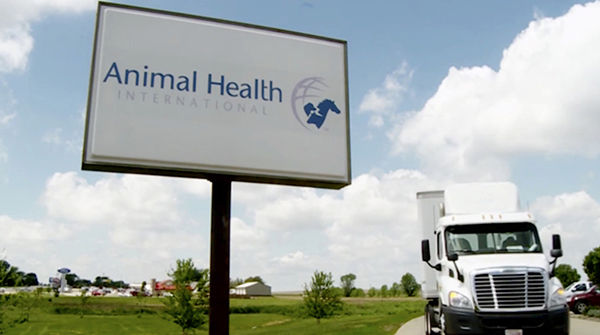 Let us help you lower swine biosecurity risks
We take biosecurity seriously. As your single-source supplier, we manage orders to minimize property traffic while following your swine biosecurity protocols.
Our exclusive delivery service provides personalized services to further support your biosecurity requirements. Point–to-point delivery trucks are sanitized according to your biosecurity protocols and used only for deliveries from our warehouse directly to your farm or business.
Contact us for more information on biosecure routes.
Download the biosecurity sell sheet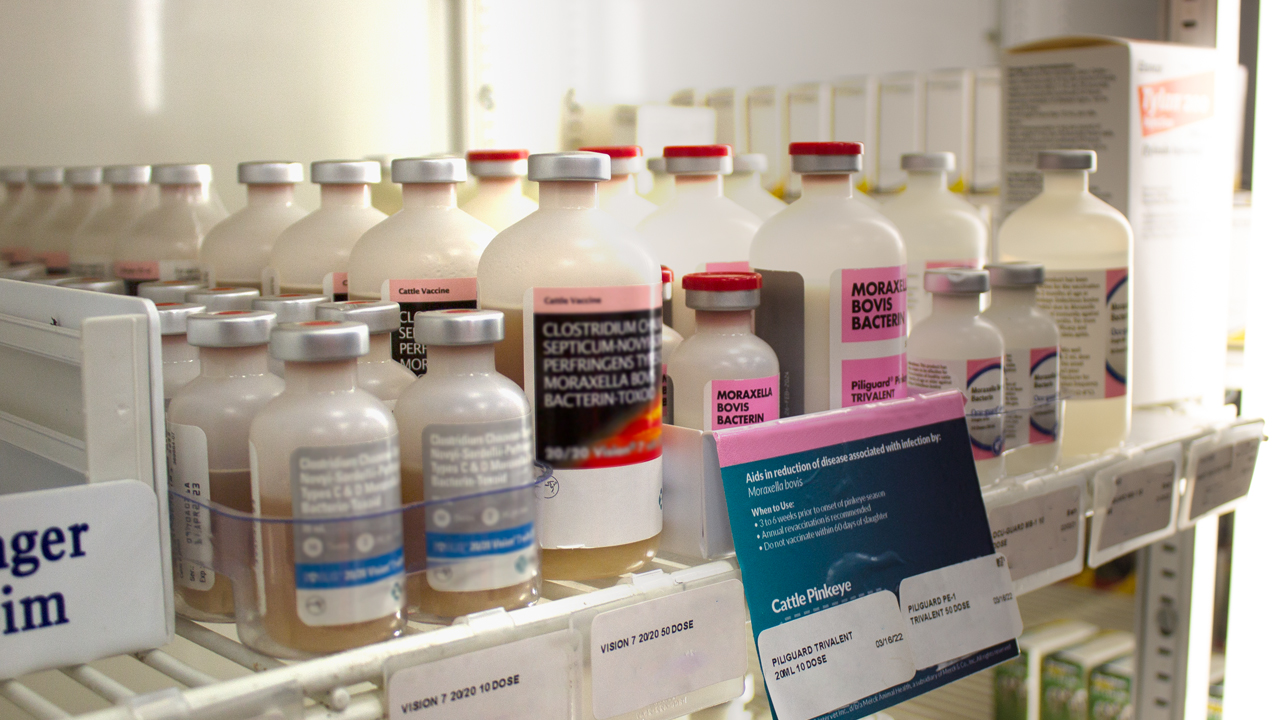 The Pharmacy Inventory Control System helps keep you organized
Working with our software development subsidiary, Turnkey, we're continually finding innovative solutions that will help you meet your bottom line.
Our Pharmacy Inventory Control System (PICS) simplifies inventory management. It offers a flexible and secure platform that's easy to use and scalable to any size operation.
Let's talk about your software needs.
Learn about Turnkey software solutions
Talk to our swine experts
If you have a question about swine products and services, reach out to us. One of the benefits of working with Animal Health International is that our sales teams are industry experts with experience solving a range of issues. We will quickly respond to your inquiry and help you find a solution to your situation.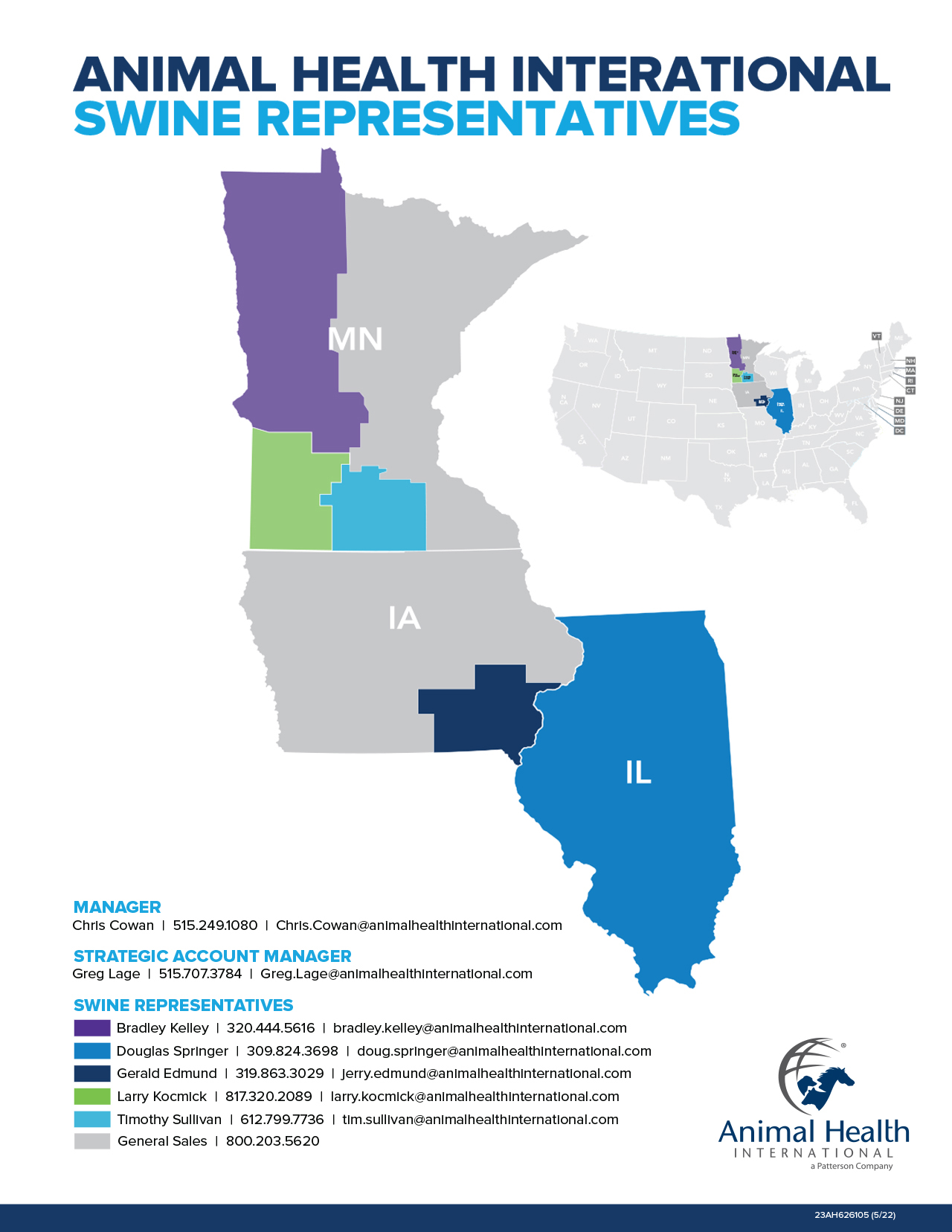 Use these valuable resources